After 17 years of high-level professional experience and extensive experience we have created the "Fleur Planet" company. This is a fancy name for a consolidated, which in the modern world brings together the two extremes.
The "romantic style", which shines in the world at any single color, but a wide variety of decorations we constructed it, the modern "design" in today's simplified forms and colors of adapting. According to the customer's needs, the perfect workmanship are being finalized.
Best regards: Floredan Marco /CEO/ and Bajerle Bernadett, master florists.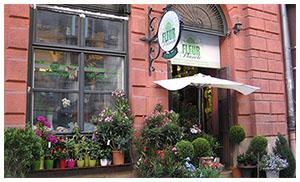 Our Flower Shop